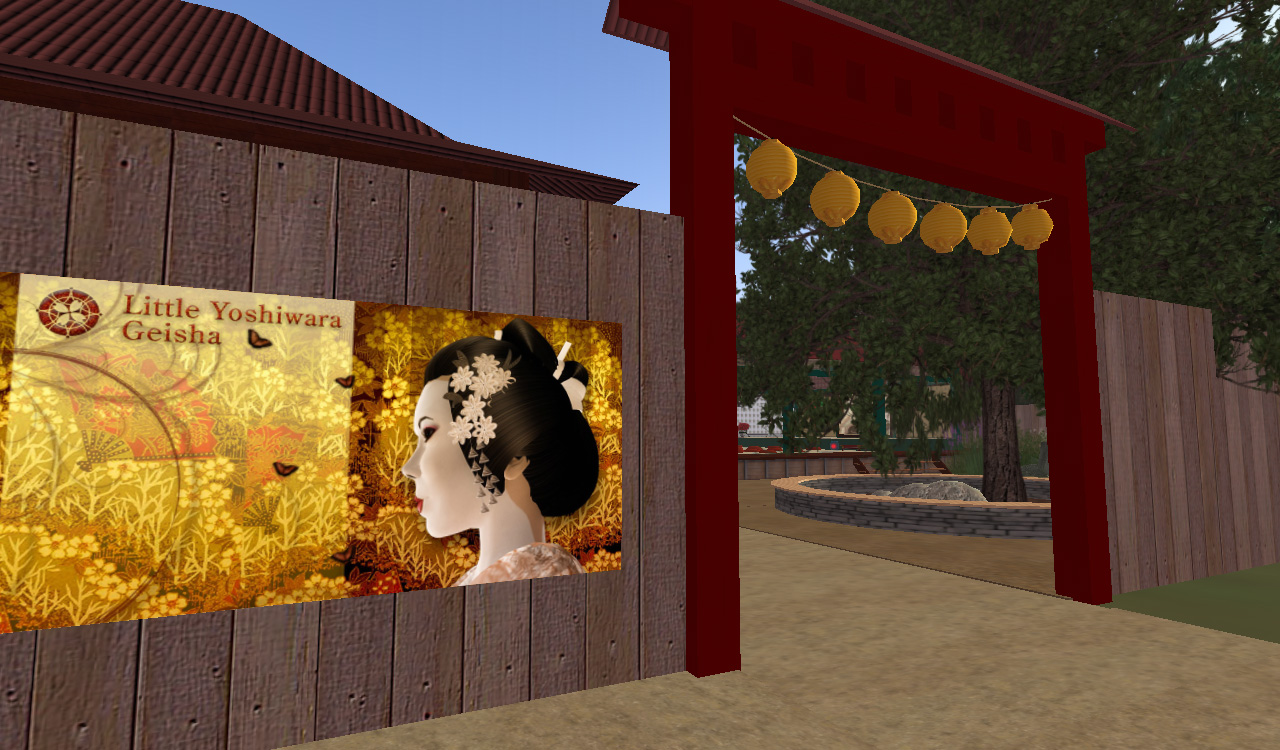 Welcome to Little Yoshiwara
Click here to Visit Little Yoshiwara in SL
Little Yoshiwara, is the home of the Yoshiwara Okiya (Geisha School), and the Yoshiwara Jingu Association (Shinto Priest and Priestess School) who serve our 4 Shinto shrines dedicated to Amaterasu, Susa-no-o, Inari, and Hachiman. Contact Xuemei Yiyuan for details.

We are also home to the Doujou-ji Zendo (Zen Temple) run by Abbot Koi Nakajima, and the Second Life Language Exchange (teaching Japanese and English) run by Miteki Ling.
Soon, a castle dedicated to Samurai will be built, which will also include 2 dojos (for blades and archery).

Feel free to relax and play here, but please be courteous to the people working and living here. This sim is set in the Early Edo Period (c1605-1750), during the Tokugawa Shogunate.
Samurai are requested to keep their weapons sheathed in the Geisha Compound and Shrine sanctuaries.
We value Beauty, Peace, Love, Intelligence, Courage, and Dreams.


Little Yoshiwara has 3 main areas: